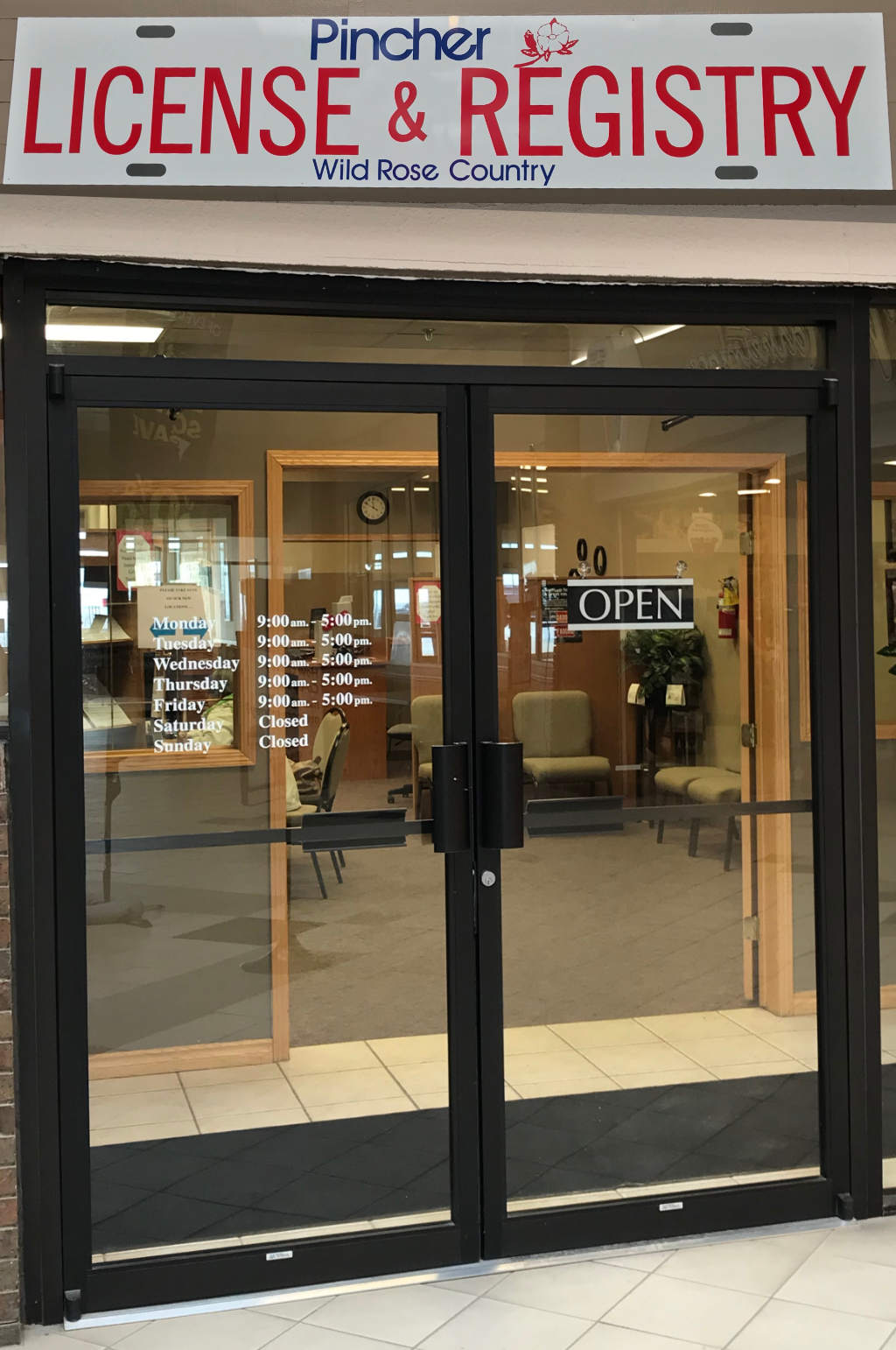 As an authorized agent of Alberta Registries, we offer a complete line of registry services including corporate, land title, motor vehicle, vital statistics and personal property registry needs.
Whether you contact us by email, fax, or come to our office we are committed to providing competitive timely accurate service.
At Pincher License & Registry, we provide a broad range of services for all of your registry needs.
 Our friendly knowledgeable staff will always strive to give you the very best service.
We thank you for your support!
Co-op Ranchland Mall
P.O. Box 1347
Pincher Creek, ABT0K 1W0
We are closed between 12:00 and 12:30PM daily.
Mon. 9am - 5pm
Tue. 9am - 5pm
Wed. 9am - 5pm
Thu. 9am - 5pm
Fri. 9am - 5pm
Sat. Closed
Sun. Closed